The ultimate filtration system for reef tanks, salt water/fresh water aquarium's & other applications where ultra-pure water is necessary. Install in minutes. No membrane flushing required.
The patent permeate pump reduces the waste water by 80% & increases the flow by 2 times. No electricity required. Even if you water pressure is low the system will make sure the flow stays at an optimal level.
The pressure gauge makes it easy to tell when the filters needs to be replaced and water pressure levels for supreme water filter performance at all times. 150 Gallons per day water filtration capacity. MADE IN THE USA.
HM Digital TDS meter helps monitor the water quality ensuring 0 TDS water at all times. Pre soaked activated filters don't need to be flushed saving you valuable time & increases the life of the RO membrane by at least 2 years!
Removes up to 99% contaminants for safe 0 TDS/PPM water. This is the ultimate RO/DI system.
---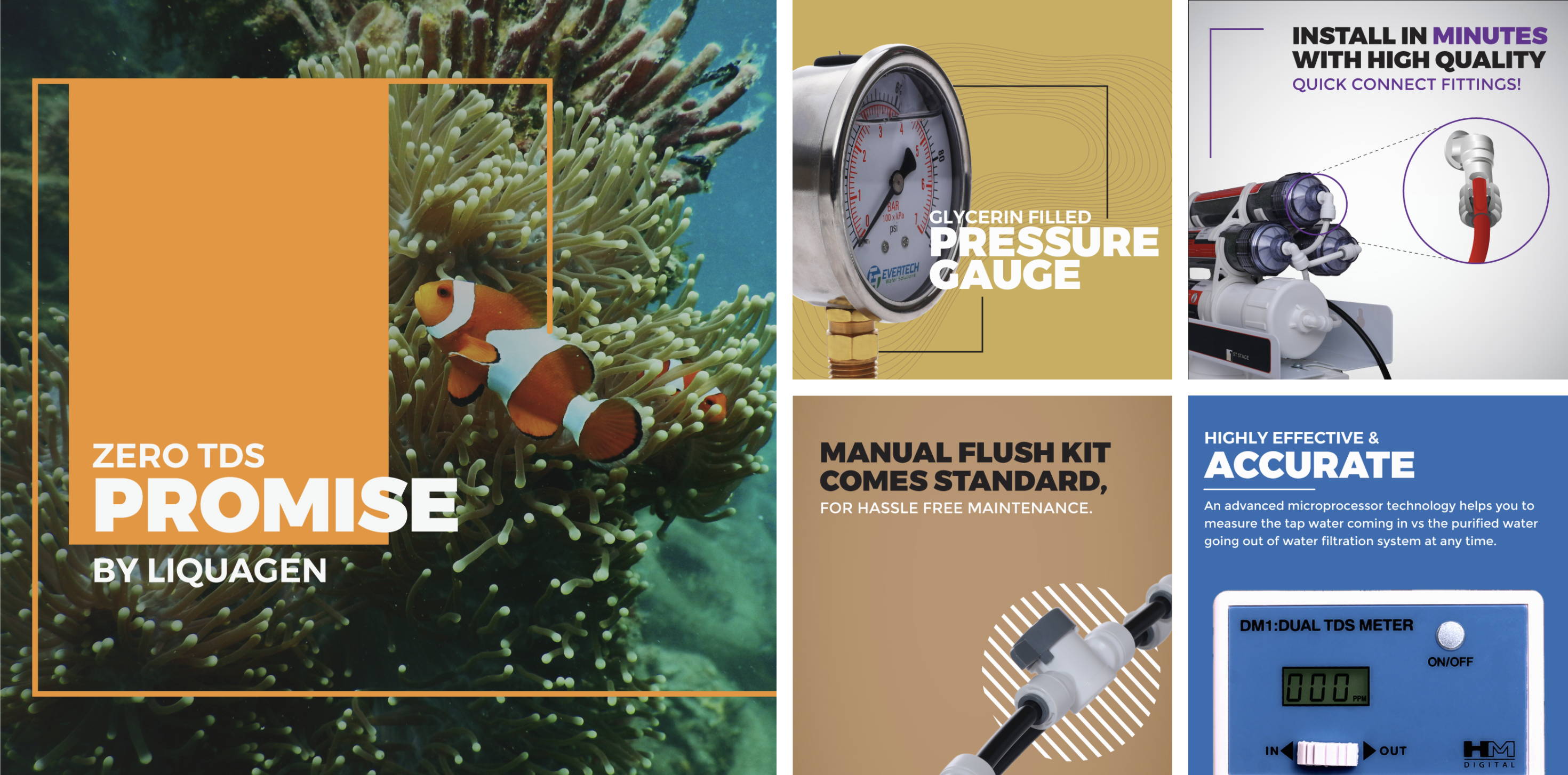 ---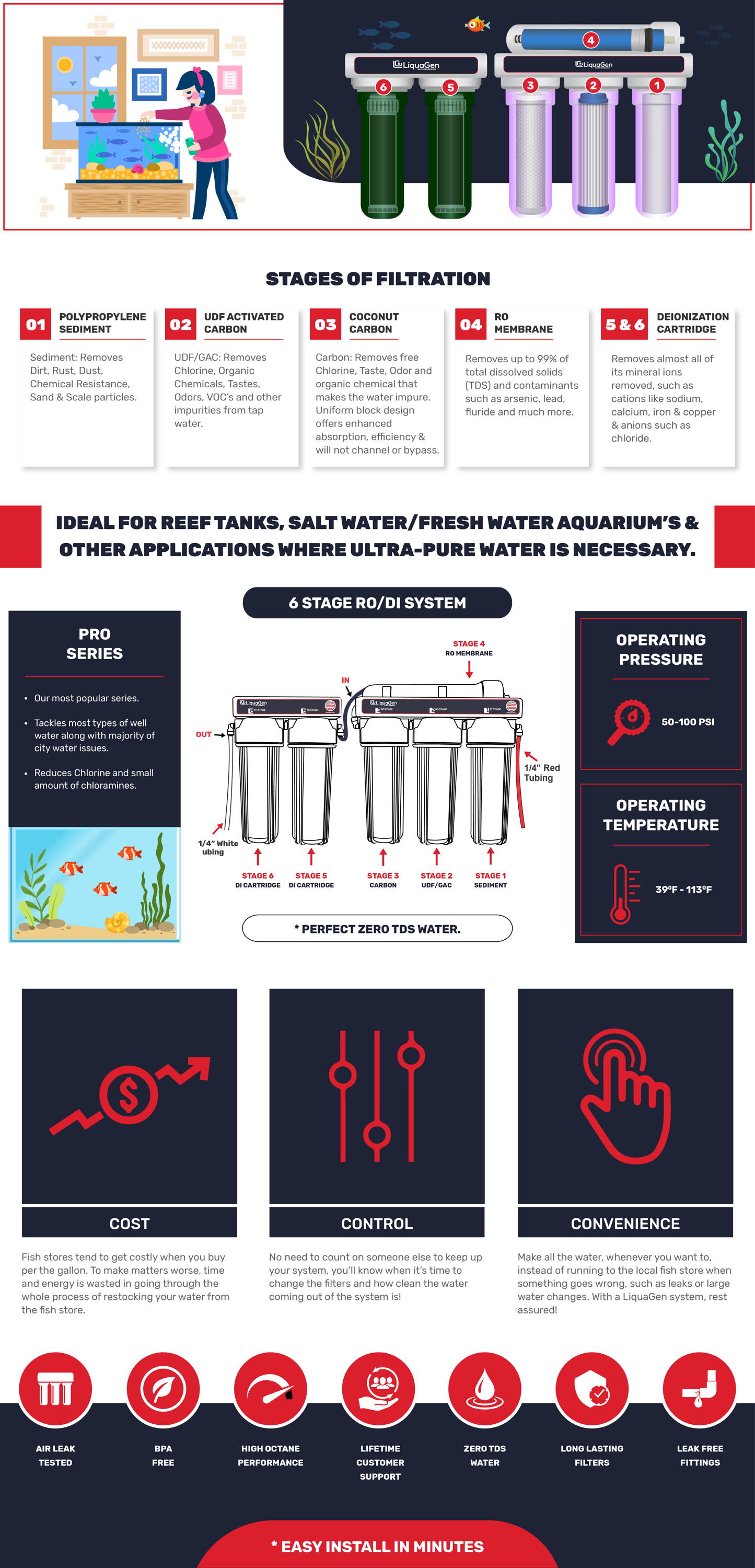 ---