---
RO Filtration & Purification Systems
---
---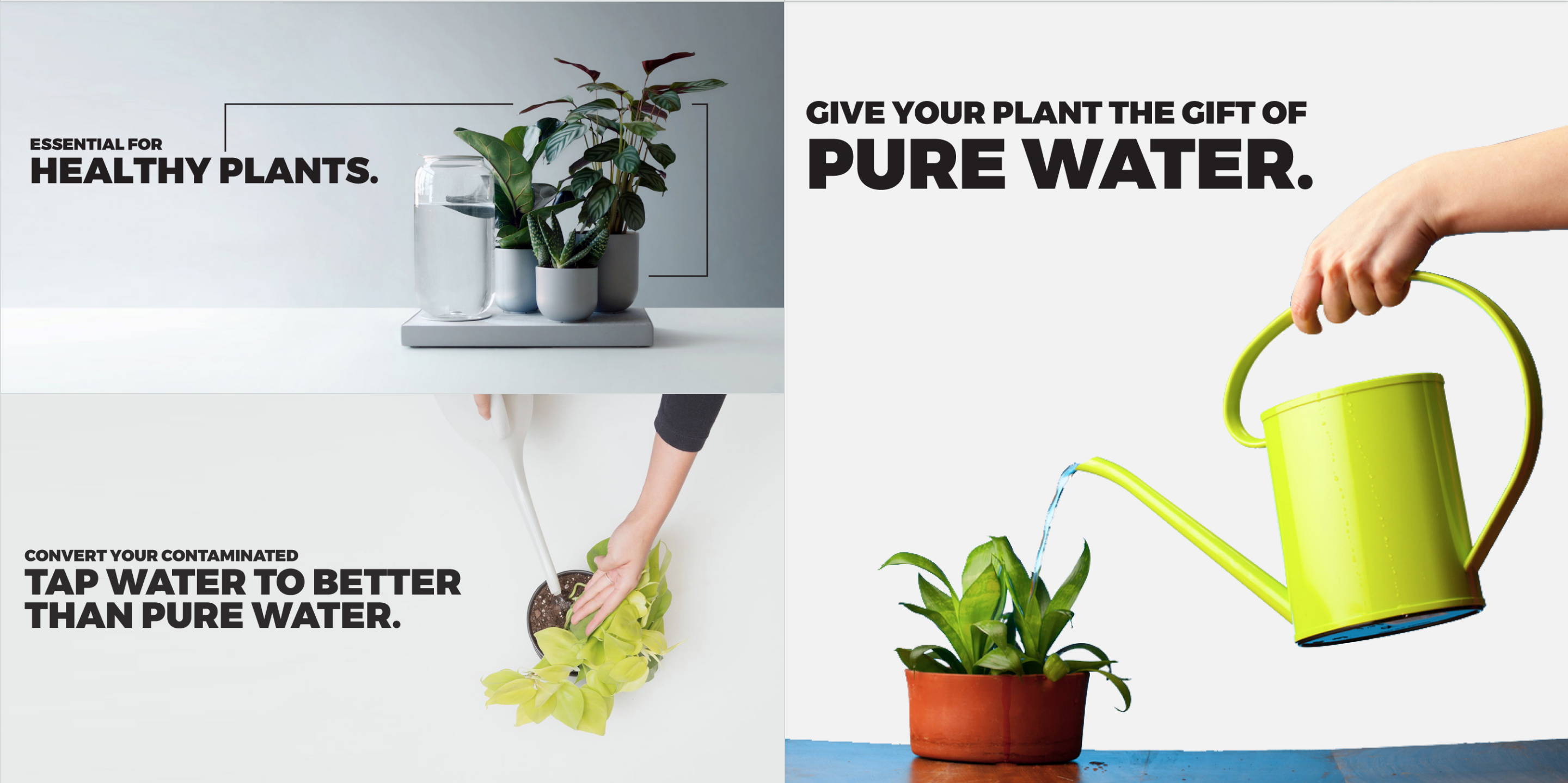 Reverse Osmosis Hydroponic Water Filter Systems
At LiquaGen, we understand that the foundation of healthy plants is healthy water. The use of unfiltered water can make your plants look withered and lifeless. There are two ways in which reverse osmosis hydroponics can benefit you:
These filter systems remove chemicals like lead, arsenic, fluoride, dirt, and other dissolved impurities in the water. This reduces the chances of plants being affected by any diseases. The unfiltered water.
By purifying the water, hydroponic also protect the nozzles and pipes through which the water is circulated throughout the day.
How Our Hydroponic Filtration Systems Work
We offer a wide range of water filter systems for plants. Our products include:
4- Stage Hydroponics RO Water Filter System
In the first stage of these reverse osmosis hydroponic filters, water passes through a polypropylene filter. This removes dust, rust and dirt particles, thereby increasing the life of the reverse osmosis membrane and filtration system. The next stage consists of UDF activated carbon. It gets rid of chlorides, organic chemicals, odors, and tastes. The third stage introduces a coconut carbon. In this stage, the coconut carbon removes any unwanted tastes and smells, along with VOCs and other common chemicals.
Next, the water is passed through an RO membrane. This membrane removes 99% of contaminants, including potassium, calcium, iron, nitrate, lead, calcium, nickel, fluoride, arsenic, cadmium, barium, manganese, mercury and selenium.
The operating temperature of our RO systems for plants is between 39 degrees F to 113 degrees F, and the optimal operating pressure is between 50 PSI to 100 PSI. This water filtration system is available in 75 GPD and 100 GPD capacities. We also provide a model with added water reducer pump.
5 Stage RO/DI Systems
These filters are great for hydroponics, laboratory testing, aquariums and any other purpose for which pure water is needed. These have the same 4 stages of filtration as the 4-stage hydroponic RO water filter systems plus an additional deionization cartridge. This cartridge removes all the mineral ions, such as the cations of sodium, iron, calcium and cooper, as well as the anions of sulfate and chloride.
These filtration systems come with a patented Aquatec Permeates pump. Normal pumps waste three to four gallons of water for every gallon of pure water. Our systems reduce water wastage by 80%. They also provide two to three times faster flow.
5 Stage Super Flow RO/DI Water Filter System
These water filters for plants have the same five stages of filtration as our 4-stage RO systems, but with a capacity of 100 GPD. They also have a minimum flush valve, which reduces any possible leaks and increases the life of the system.
6 Stage RO/DI Systems
These filters have an additional deionization cartridge. There are two models in the 6 stage filters, one with 150 GPD capacity and the other with 100 GPD.
All our filtration systems are made using premium quality materials and cutting-edge technology. We inspect every product before it leaves our facility to ensure that each of them adheres to the highest standards of quality.
Wait no more. Get the best reverse osmosis systems for hydroponics from LiquaGen today!