OVER A DECADE OF EXPERIENCE
All of our products are shipped directly from our factory here in California.
This allows us to cut out the middle man and pass on all the savings to you!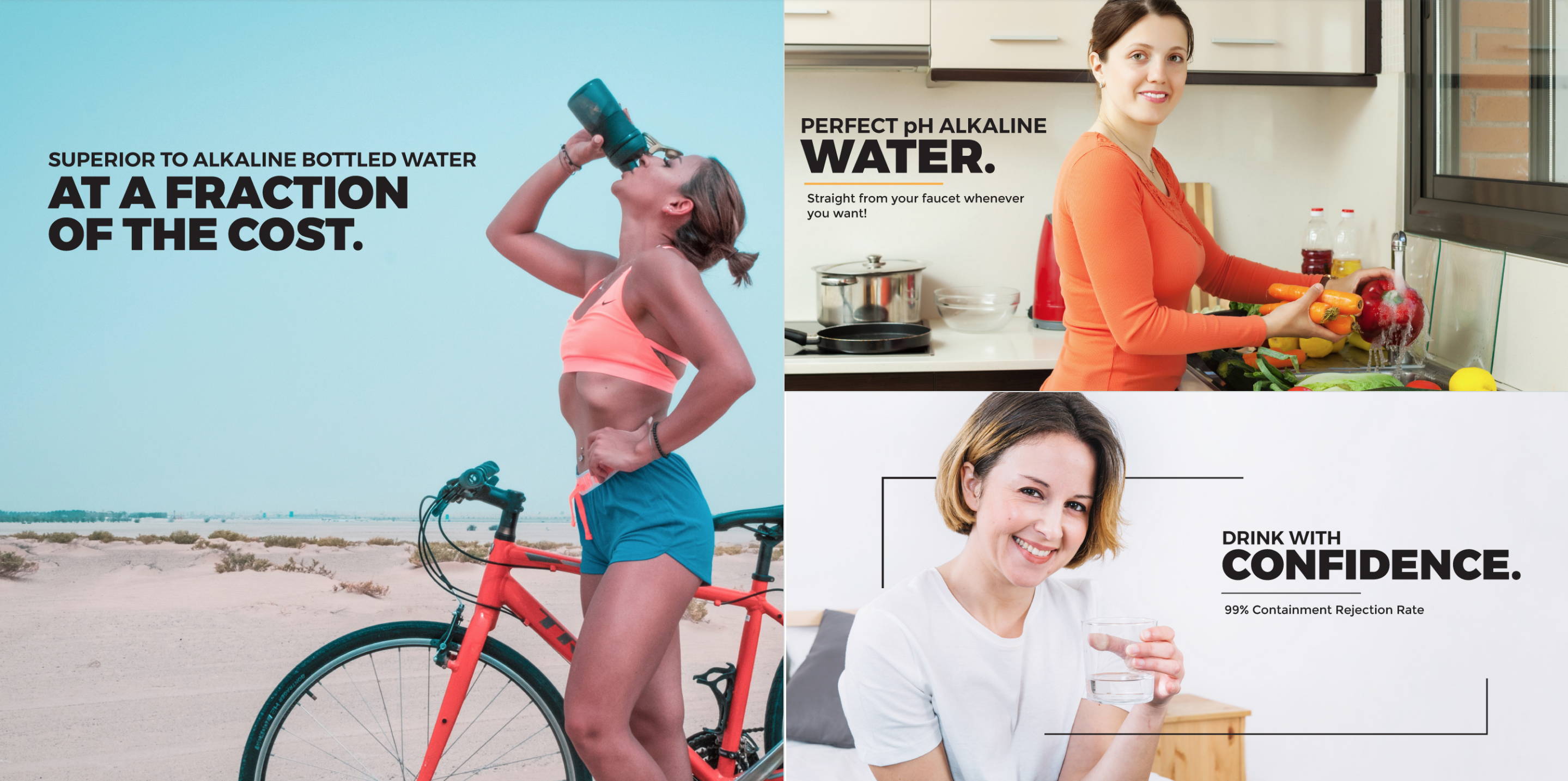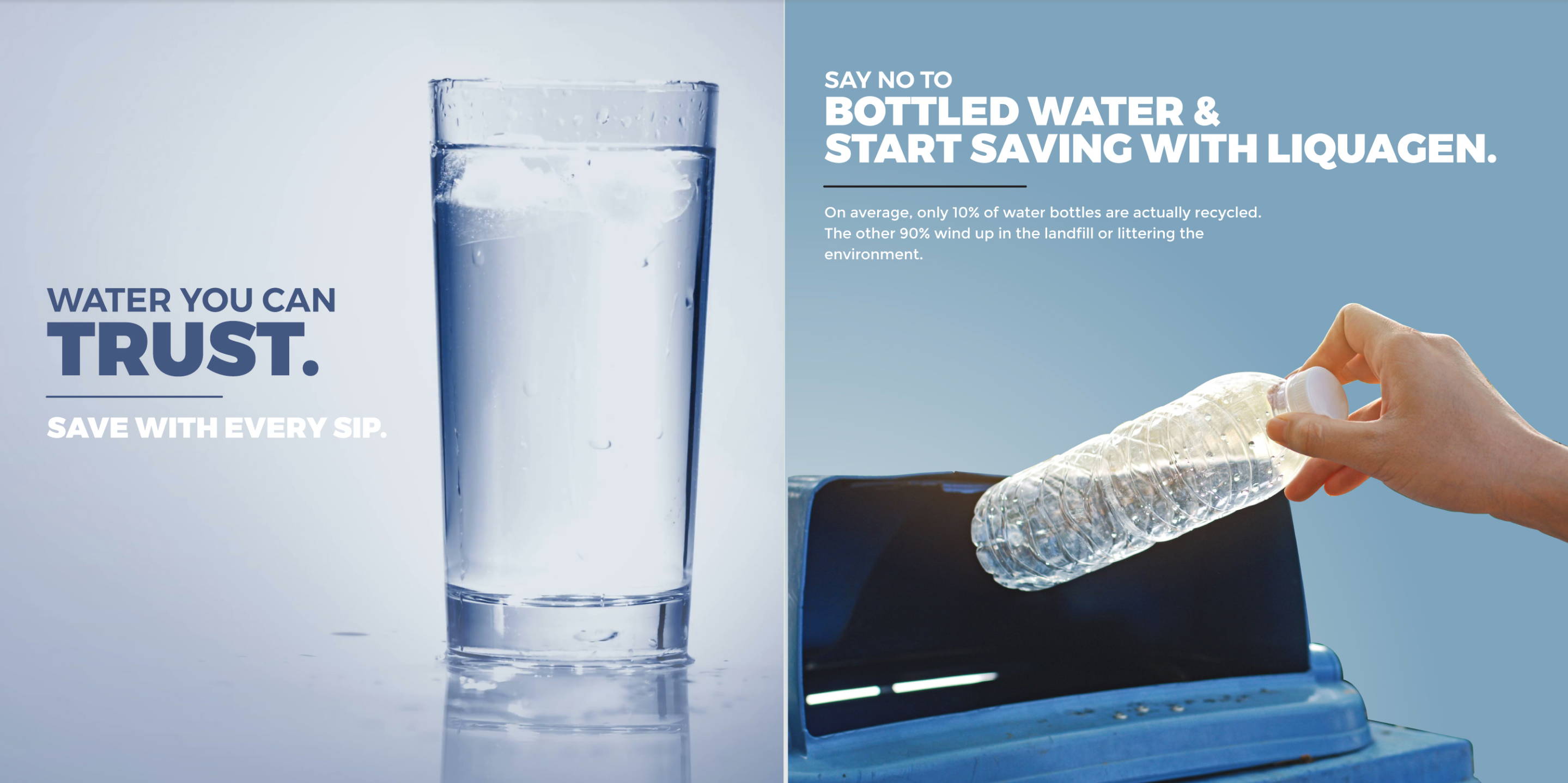 The Best Drinking Water Filtration System
Pure water is the lifeline for all living things. Despite this, there are many regions across the US where water that comes from the municipality is contaminated with chlorine, salts, and even dirt. Drinking this water could have serious repercussions for your well-being and the health of your loved ones.
Getting bottled water is not a great option either. Most plastic bottles contain antimony in small quantities, which have shown to cause dizziness and depression. In larger doses, the metalloid can lead to nausea, vomiting, and even death. Not to mention the amount of plastic waste created by these bottles.
The best option is to get pure water drinking water from each tap at your home using LiquaGen's drinking water filtration system. We are among the oldest and most trusted names in the home water purifier space. So, you can be assured of getting the best quality equipment, along with excellent customer support.
Home Water Filters for All Your Needs
We offer a wide range of home water filter systems. Our products are available under three main categories:
Home RO
If you're looking for RO drinking water, here are some models to choose from:
5- Stage Under Sink RO System
6- Stage Under Sink RO Water System + pH Alkaline Booster
6- Stage Under Sink RO System + Anti-oxidant Mineral Restoration
Customer reviews indicate the convenience of under sink water filter systems. They have a polypropylene sediment filter which removes dust and scale particles. Next, inappropriate odors and tastes are removed using UDF activated carbon and coconut carbon. The RO membrane removes 99% of the TDS. Finally, the taste of the RO drinking water is polished using post inline nutshell carbon.
Purification Systems
Choose from the following drinking water purifiers:
2- Stage Under Counter Water Purification System
3- Stage Under Counter Purification System + Mineral Restoration
These are the best under counter water filtration systems. First rust and dirt are removed using polypropylene filters. Then, the filter gets rid of odors using coconut carbon. In the third stage, VOCs and other impurities are removed by UDF activated carbon.
pH Alkaline Mineral Filters
Your drinking water filtration system needs the best filters. Choose from the following:
pH Alkaline Mineral Water Filter
pH Alkaline Mineral + Post Polisher Water Filter
Anti-Oxidant Mineral Water Filter, - ORP + pH Alkaline
Home filter systems improve water quality by adding minerals like calcium, sodium, magnesium and potassium. Stop compromising your health and putting your loved ones to risk. Check out the best home water purifiers right here and be assured of LiquaGen's customer-friendly services.
---