Price: All of our products are shipped directly from our factory here in California. This allows us to cut out the middle man and pass on all the savings to you! It's that simple.
Quality: Each system is pressure tested and thoroughly inspected before leaving the facility ensuring world class quality. If the product fails to meet our quality standards it doesn't leave the facility.
Service: We strive to offer you the best service and life long customer support. When you call LiquaGen a real water specialist answers, not a machine which keeps you waiting for 30 minutes. We are committed to giving you top quality service.
---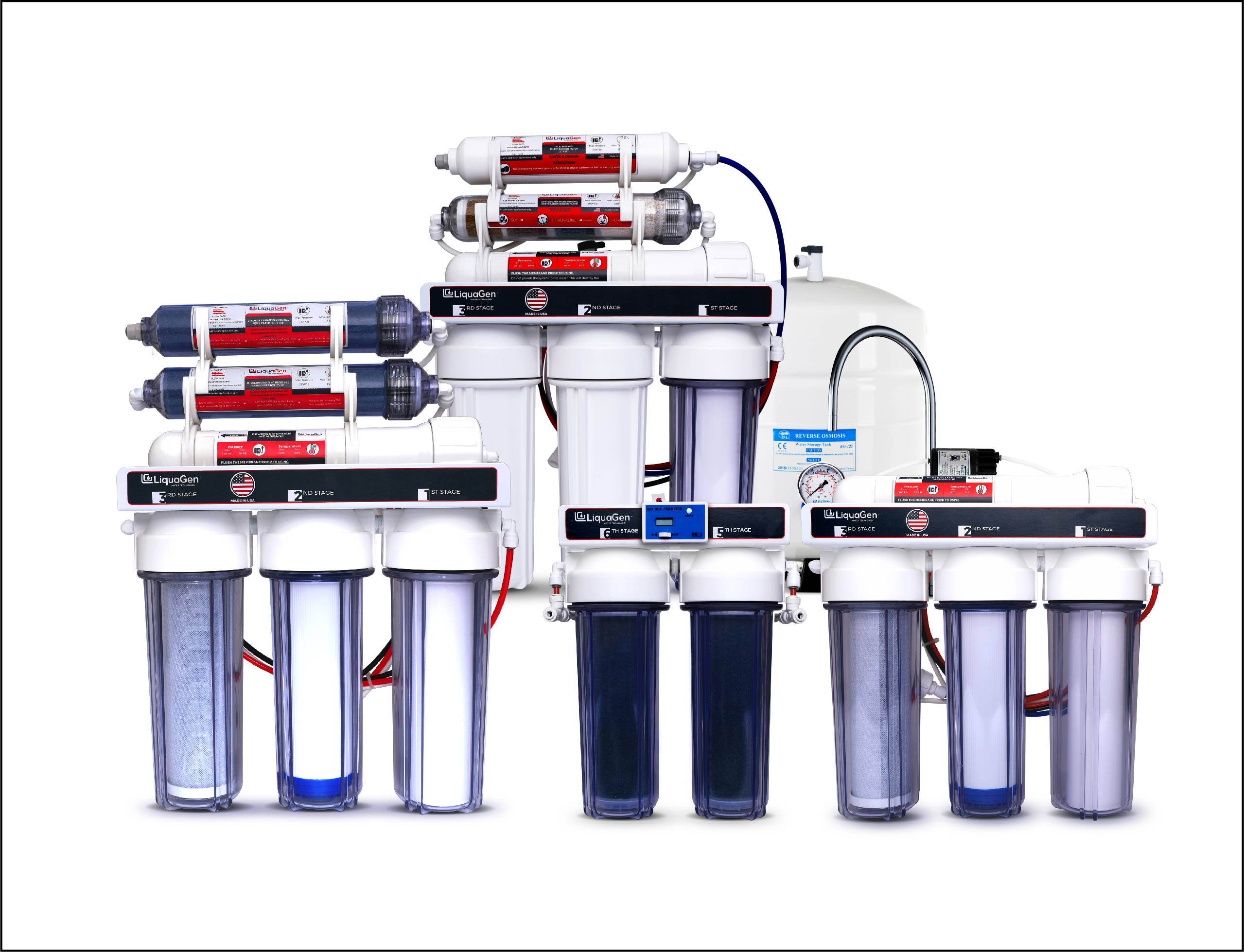 ---
---
We, at LiquaGen, endeavor to take care of our customers in every possible way. As such, we are a one-stop company or all kind of water filtration products that you need to stay safe and healthy.
---
To be recognized as the world's most customer centric online water filtration company. Use business to inspire and create world class solutions to solve the existing water problems around the world.
---
At LiquaGen, our success is based on our values that comprise the following:
Customers: Ensuring maximum customer satisfaction is our ultimate goal and it is therefore that they are of the highest value for us. High-quality, authentic, fast and effective services are what we provide to keep our customers happy and satisfied with us.
People: Our employees are our asset and each of their perspectives and capabilities are acknowledged by us. LiquaGen allows all employees to experience working in a collaborative, supportive and peaceful environment.
Honesty: Honesty, Integrity and Transparency are at the very basis of everything we do. We stay real in terms of both our way of operation and the services we offer. Each of our business decisions are in keeping with our core values and philosophy. LiquaGen executes its business with professionalism and ethics while it establishes strong customer relationship based on trust.
Teamwork: Collective efforts are facilitated by us as; we realize that open communication leading to illuminating ideas from all largely contributes to success. We build teams and encourage each of our members to participate in group discussions. This process paves the way for the best decision to be taken. We have the courage to adapt to changes and create a better future.