LiquaGen's 6 Stage RO/DI Systems excel at treating various water types found in households, producing water with an impressive 0 TDS level. These systems feature dual Universal Carbon Blocks and Dual Color Changing DI stages, making them ideal for city water treatment processes, even in the presence of high levels of chlorine and chloramines. Installing a LiquaGen RODI system is a breeze, thanks to the user-friendly push-connect fittings that ensure leak-free connections in just minutes. 

At LiquaGen, we prioritize the use of the highest quality materials and latest technology to build our RO/DI systems. Originally designed for reef tanks, our systems have proven to be versatile, serving various applications such as hydroponics, dental offices, and humidifiers. If you're seeking a dependable RO/DI system that produces zero TDS water, look no further. All our systems are proudly built in-house in California, ensuring meticulous quality control. Explore our wide range of reverse osmosis systems tailored to your needs and budget.
UNDERSTANDING THE UPGRADE OPTIONS -
GPD - Gallons of water the system can produce in a 24- hour period.
Glycerin Pressure Gauge - Monitor feed water pressure for optimal performance. It will also make pressure drops apparent which can tell you that pre-filters need to be changed out.
Dual TDS Meter - Helps monitor the TDS (total dissolved solids) in two places on the RO unit. This helps notify you of the water quality and when to change out the RO membrane & DI resin cartridges. This is the most important upgrade option for an RO/DI unit.
Water Saver - On an average an RO system wastes 3-4 gallons of water for every gallon purified. The water saver kit recycles the wastewater reducing waste by 50%. A minimum of 65 PSI is needed for optimal flow.
FEATURES - 
Produce 0 TDS water
150 gallons per day reverse osmosis membrane 
Dual color changing mixed cartridges 
Under-sink install kit - drain saddle valve, feed water, and ball valve 
Multiple source water connectors 
Premium push connect fittings 
10 Ft Each of 1/4" Blue, white, red, and black tubing. 20 Ft. Yellow tubing 
Pre-installed filters 
TDS Meter & Pressure Gauge 
Inline Ball Valves 
---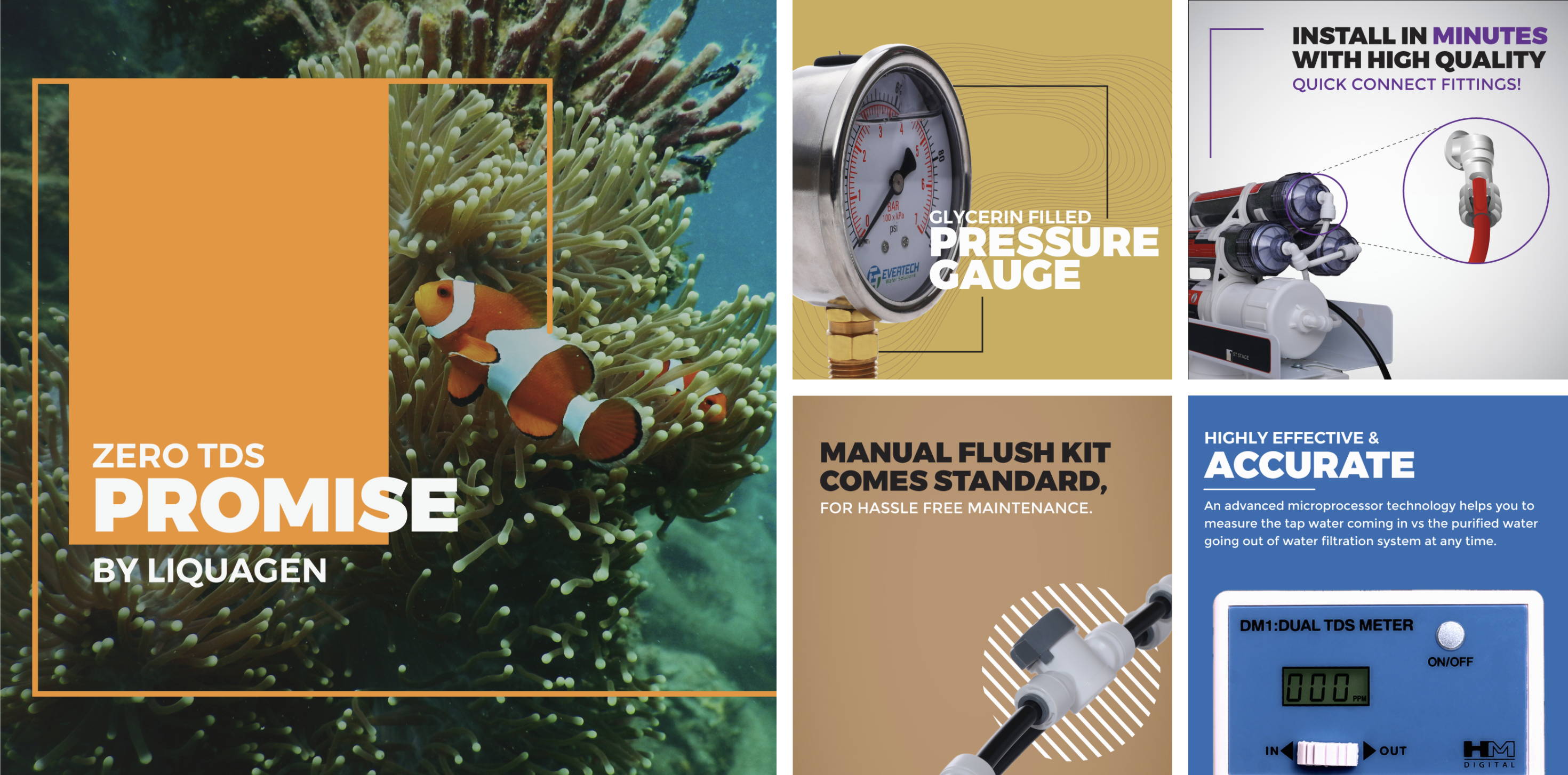 ---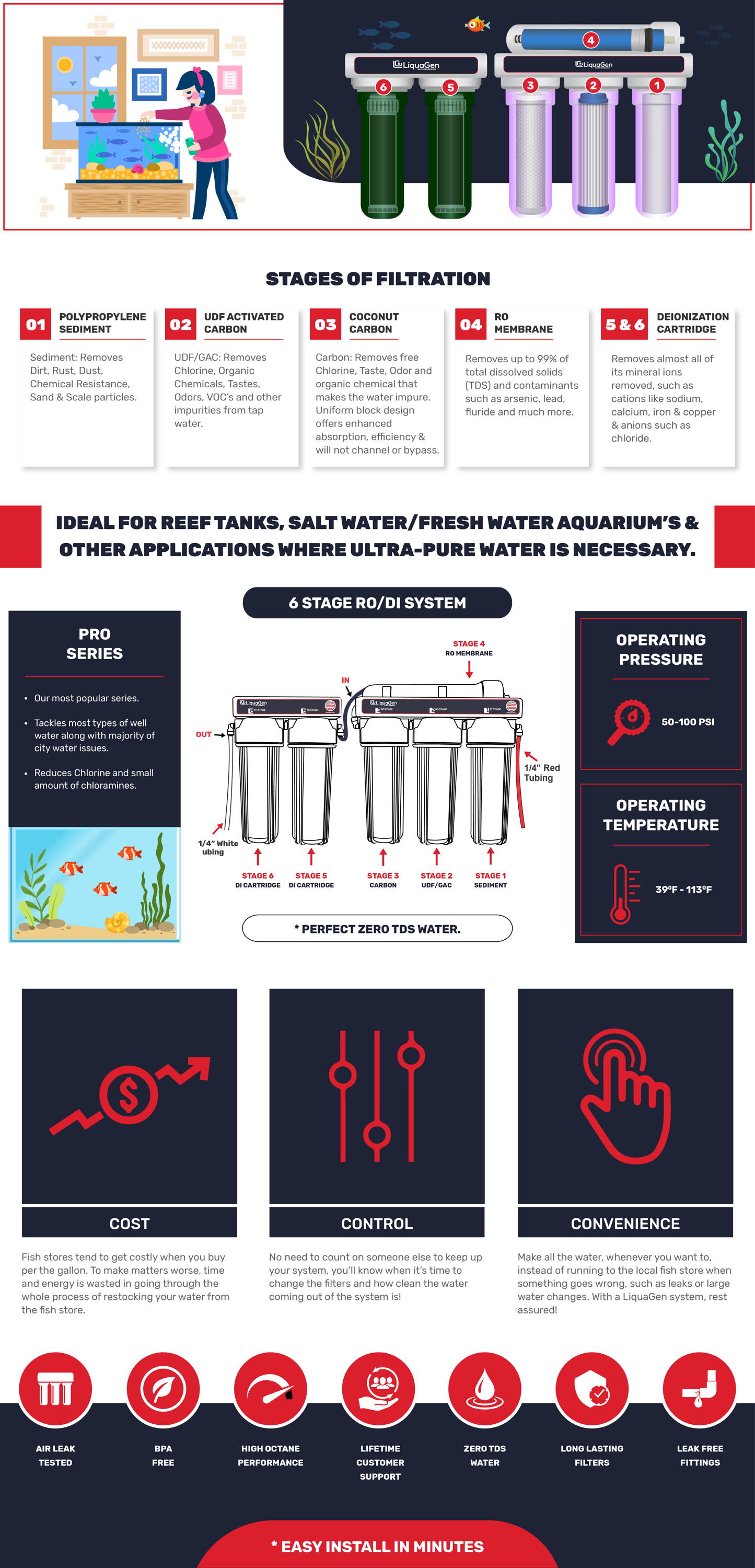 ---