Enjoy fresh, healthy, great tasting drinking water straight from your kitchen tap for cooking and making delicious coffee, tea & ice.
Removes up to 99% of bacteria, viruses, cysts, organics, iron, hydrogen sulfide, chemicals & more.
Economical & Environmentally Friendly. Eliminates the need of plastic bottles. 75 Gallons Per Day (GPD) systems are designed for households of up to 10 people.
pH Alkaline and -ORP water helps balance the body's pH, which tends to be acidic because of our high acid food diet, stress and exposure to environmental toxins such as smog. Alkalize your body pH from acidic to alkaline pH.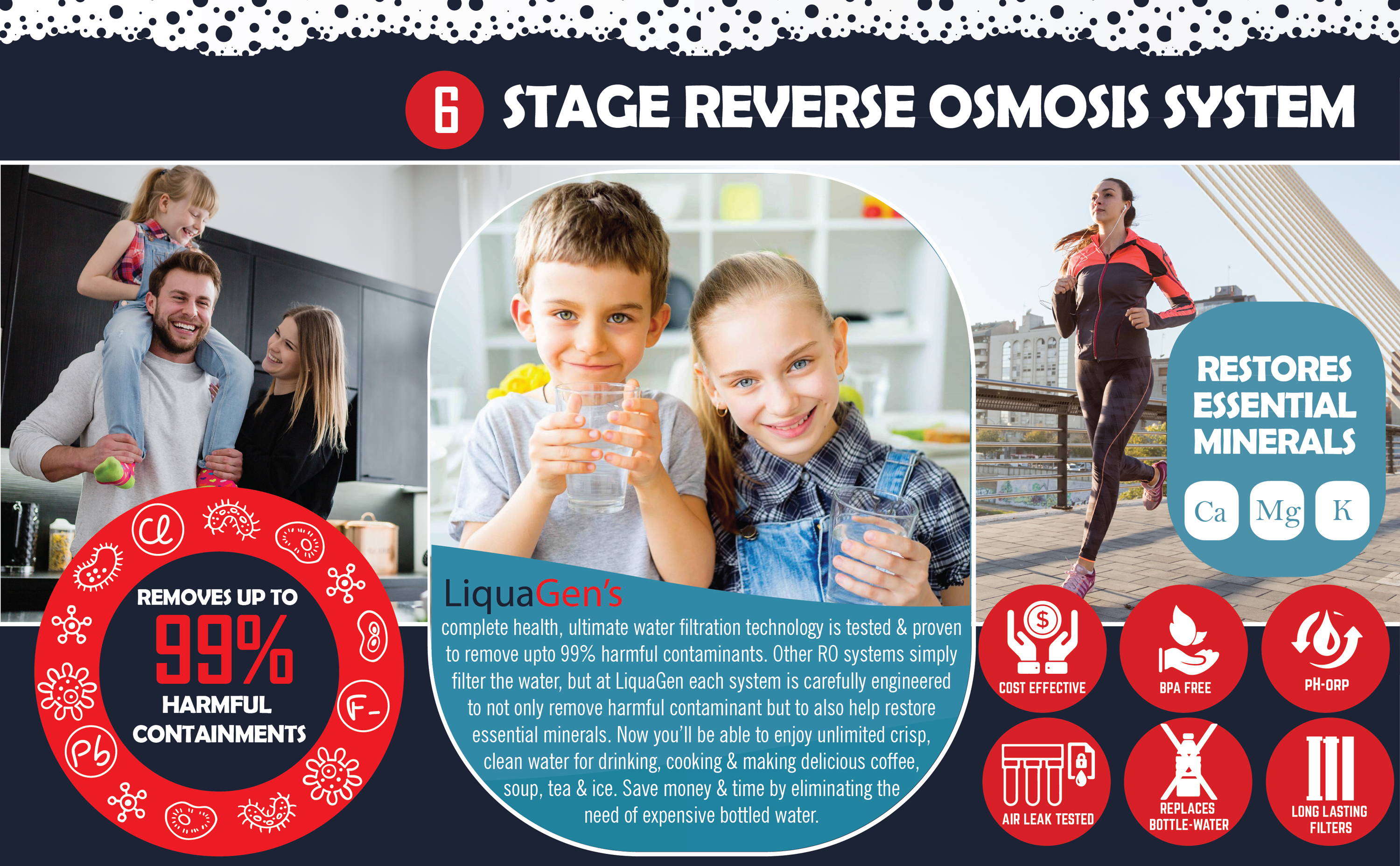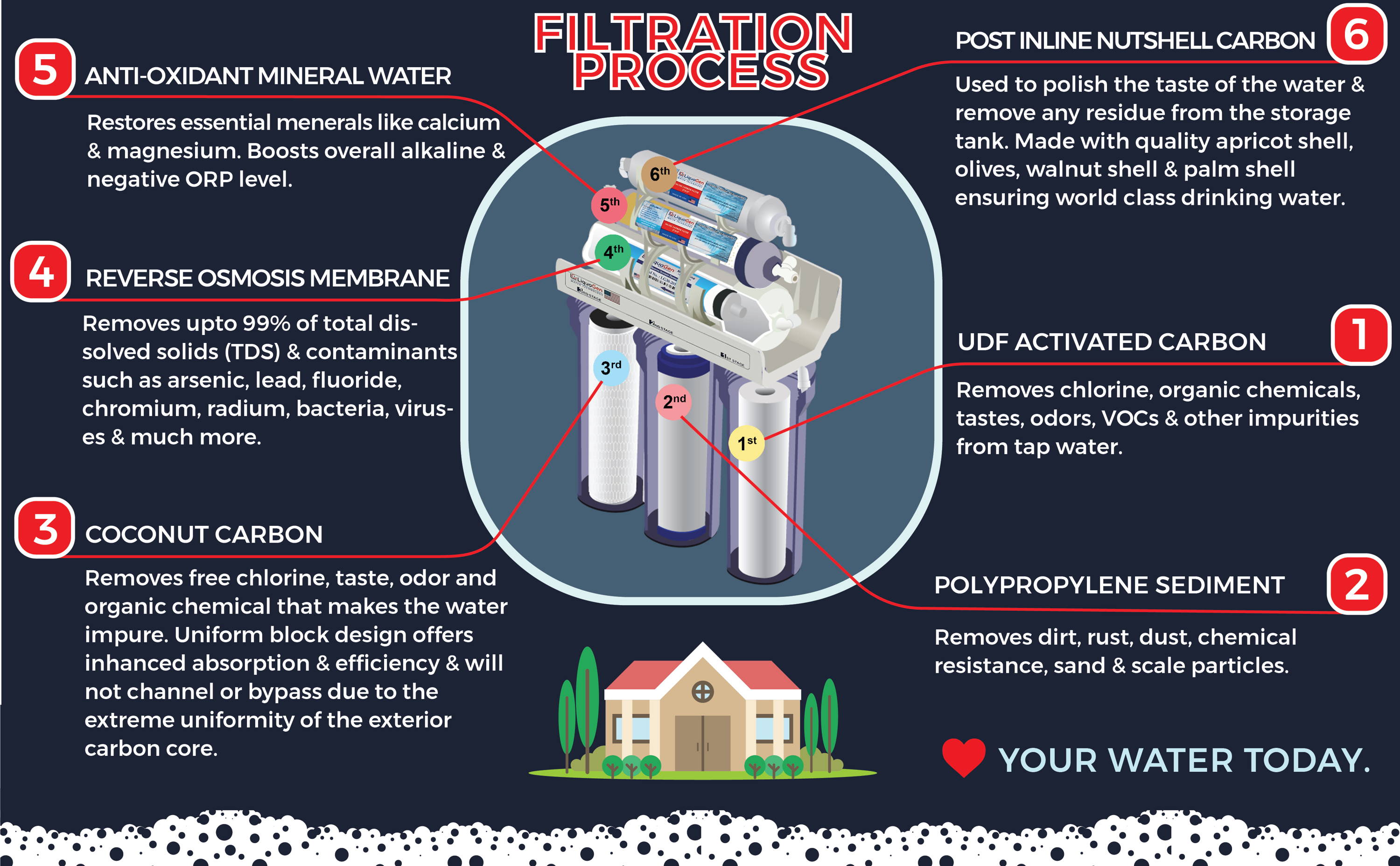 All of our products are shipped directly from our factory here in California.
This allows us to cut out the middle man and pass on all the savings to you!